Do you know someone serving overseas in the military? Send a K.I.S.S. from home to a soldier you love.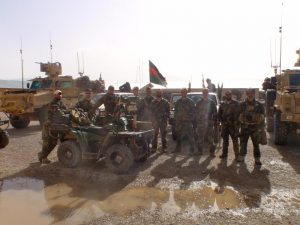 If you have a loved one, or know someone that has a loved one or friend in the Armed Forces that is stationed or deployed outside of the Continental U.S., please fill out the form below, or send an e-mail to contact@kidsinsupportofsoldiers.org. We would be honored to add them to our mailing list.
Once they are on our list, they will continue to receive our monthly packages until they return stateside.