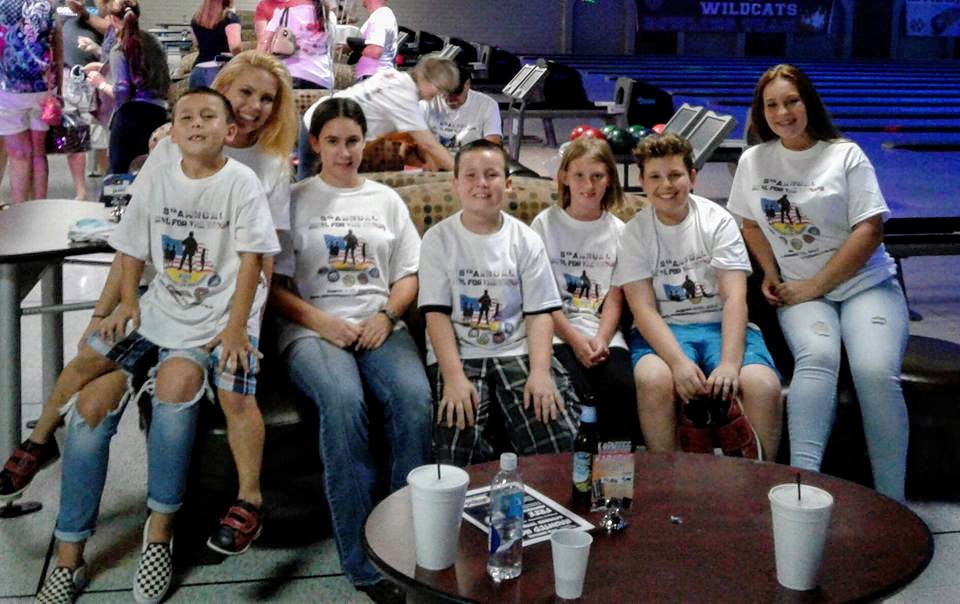 Our Mission
Kids In Support of Soldiers, Inc. (K.I.S.S.) was founded on the desire of children to support our deployed service men and women of the Armed Forces. Monthly boxes are sent to the deployed troops with items that are considered the "simple things in life". Things we take for granted or don't even think of, that are priceless commodities for those serving abroad.
We are a 501(c)3 charity created in 2009 to provide a taste of home for the service men and women of the United States Armed Forces that are deployed overseas. 100% of all proceeds go to the support of the troops for supplies, postage, promotional products and/or fees associated with the structure of the organization. Products donated to K.I.S.S. that cannot be sent to our deployed troops, (please see our donate page for a list of useable items) are re-purposed through other organizations that serve our active, retired, or discharged service members. All decisions on those re-purposed items are made with Board approval.
Our Story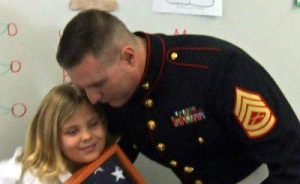 Kids in Support of soldiers was started by Elizabeth Mattei back in 2009.  When Elizabeth was in second grade, she started sending packages of "goodies" to her cousin Chris, who was stationed in Iraq at the time.  She continued to send packages to Chris during the time he was deployed for his entire tour until he returned home.  When he finally came home, Chris visited Elizabeth at her school to thank her for her packages.  After about 6 months, Elizabeth asked her grandpa, Joe Mattei, if she could continue to send care packages to our service members overseas.  They found two service members to send care packages to.  Kids In Support of Soldiers was born.
While sending packages out one month, the two oldest children were writing letters to go into the box.  The youngest, who was three at the time, Makaylah, was sitting on the couch crying.  When grandpa asked why she was crying, she said, "I can't write."  Grandpa said, "why don't you draw him a picture?", which she did.  Upon completing the picture, Makaylah kissed the picture and put it in the box.  Seeing this, grandpa asked her what she was doing?  She replied, "I am sending kisses to the Soldiers."  Hence their motto "A kiss from home".